Welcome! This is the beginning of an ongoing series of reviews of books you'll want to add to your craft room. The books I review here will automatically fulfill the following requirements:
– They will be books I love.
– If they feature garments, those garments will be sized up to a minimum of 60" in both the bust and the hips.
– They will be inspiring

I hope you enjoy them as much as I do!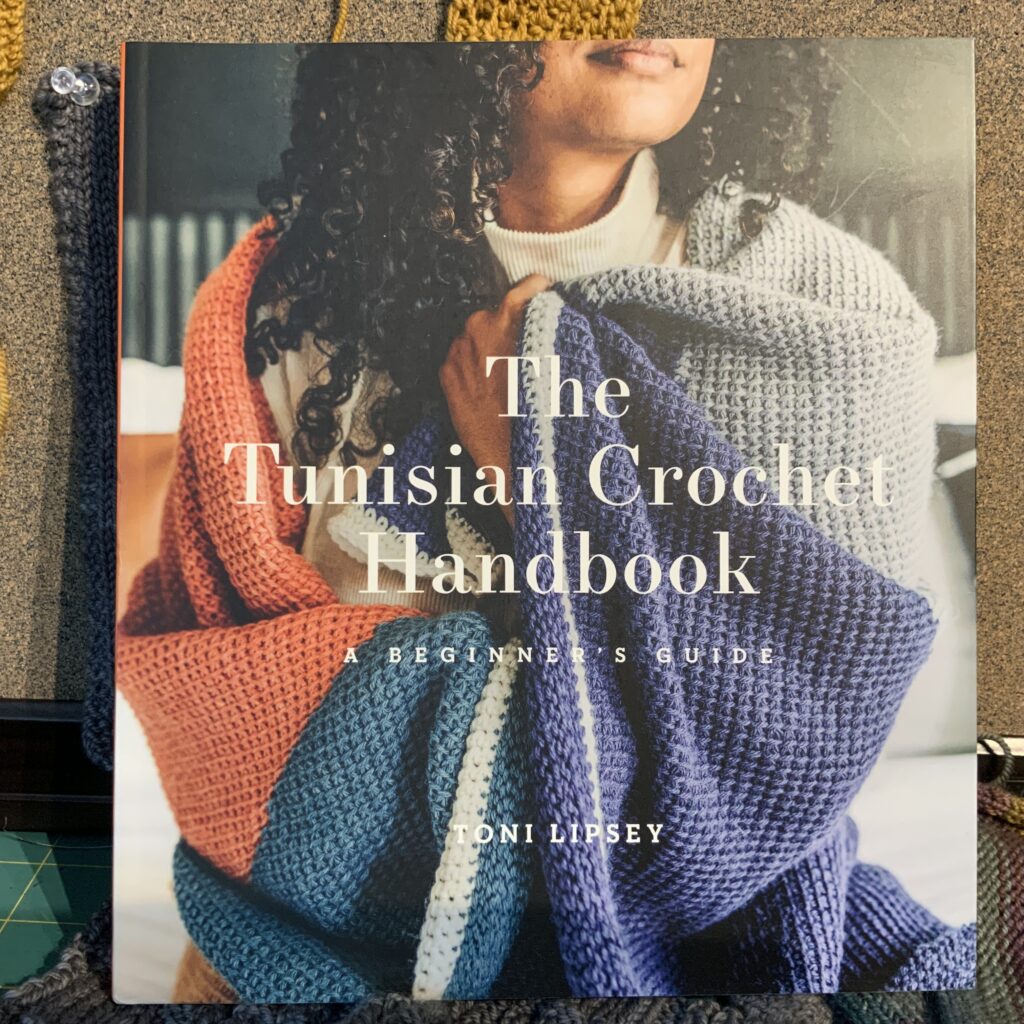 Toni Lipsey's The Tunisian Crochet Handbook: A Beginner's Guide is everything you need to get started in this beautiful craft. From the first slip knot, to a range of stitches to try, to binding off one of the 20 projects contained in the book, this book is a must for every yarn crafter's bookshelf.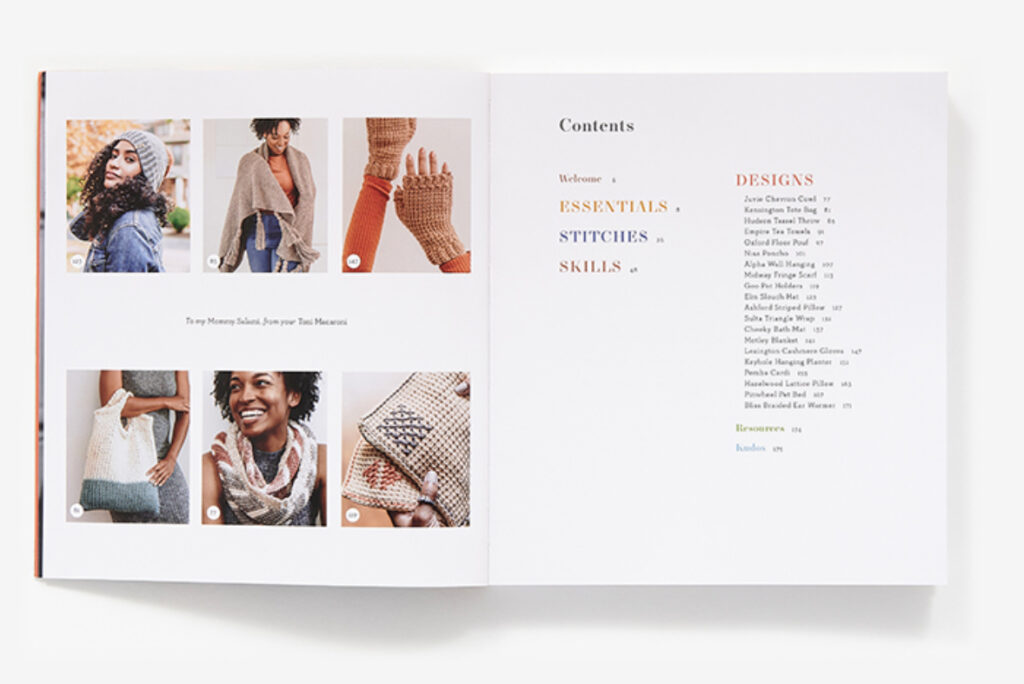 The Tunisian Crochet Handbook is divided into four sections: Essentials, Stitches, Skills, and Designs. Each section builds on the one before, making you feel like an expert in no time at all. Essentials covers what you need to know to start crocheting, such as tools, reading a pattern, how to measure gauge, how to start and how to end your project. Stitches shows you how to create a variety of textures in Tunisian Crochet. A mini stitch dictionary to get you started. I had lots of fun with this part, as witnessed by the sample strip I created using instructions from the book! Skills covers shaping, changing colours, working in the round, finishing techniques and embellishments.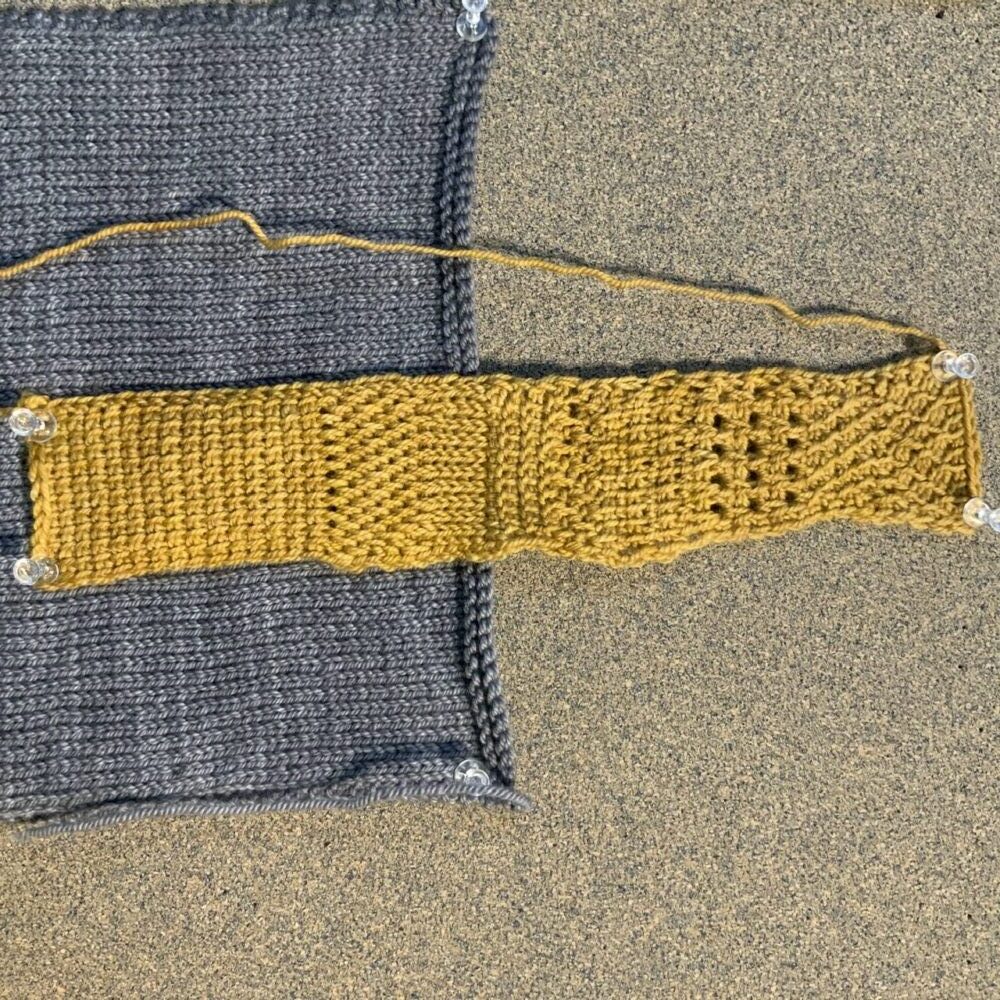 Then there is the Design section, which offers 20 projects from small accessories to garments to handy household items. The projects themselves are beautiful, modern and fashionable with excellent use of colour and design. I can't wait to make some Empire Tea Towels. And I have never wanted to make tea towels in my life! The first project jumping on my needles will be the Juvie Chevron Cowl, as soon as I decide on colours. I'm also pretty excited about the Sulta Triangle Wrap. In most craft books that contain projects, I'm usually pretty happy if I can see myself making two of the projects. With The Tunisian Crochet Handbook, I can see myself making at least half of the projects.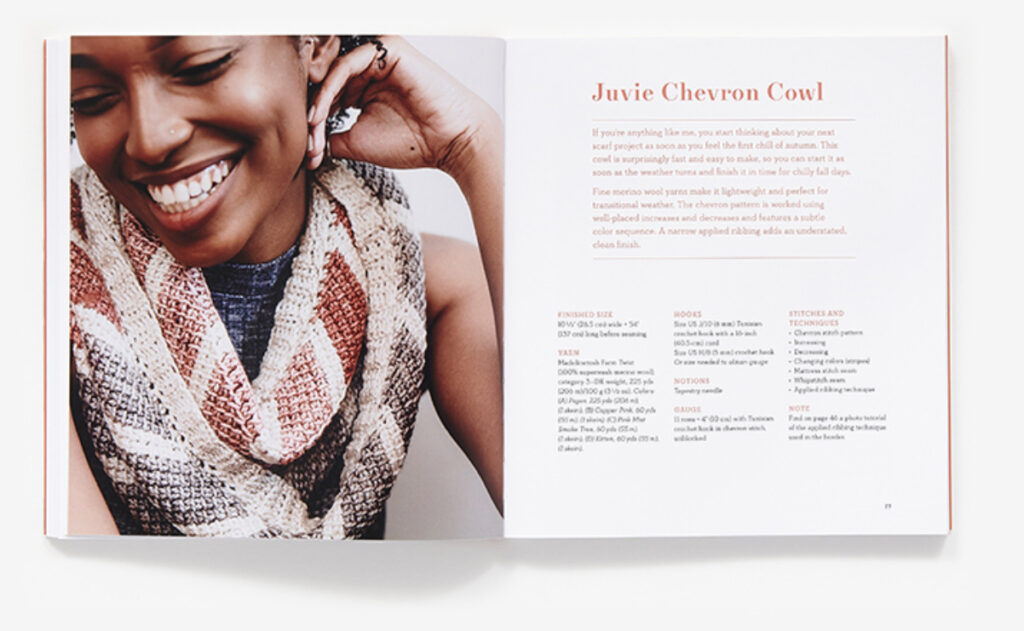 The Tunisian Crochet Handbook is an excellent investment for anyone looking to upgrade their crochet skills, learn a new yarn craft, or to have on hand for reference and inspiration. I currently keep this on my coffee table and look through it at least once a day, seeing something new every time!

You can purchase The Tunisian Crochet Handbook at:
Indigodragonfly.ca
your LYS
your local indie bookstore
where you usually buy books